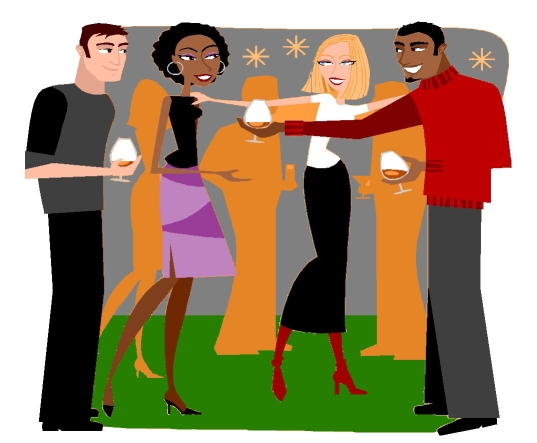 I met in Grenoble 2 weeks ago a group of colleagues. Most of them were new to me  and I had the pleasure of getting in the discovery process, when you try to find whom the people in front of you are …really.
It's the part that I like more, breaking the ice and open yourself to the others. It's a process that can be addressed very rapidly, or if you like it and you have the time unpack the real you and get ready to uncover the new "friends".
In this meeting we had some time dedicated to network with the colleagues, so it was the perfect time to talk about passions. Having family farm background, one of the thing that really passion me is the defense of producers that try to differentiate themselves through a great deal of mastership in their domain of competence. So I really like Olive Oil and Wine, I really like and appreciate the energy that translate in a masterpiece that is delivered to you as a gift of mankind passion.
I spoke with all my energy about those topic and a new friend send me later a question:
Dear Stefano,
It was a great pleasure meeting you in Grenoble.Thanks for your very interesting facts on wine, olive oil and Balsamic, I hope we meet again in an occasion. I have a question regarding an Italian Wine Sassicaia Bolgheri 2007 .Your expert input would be most appreciated, I want to know if  this wine is appropriate for immediate drinking or should still be kept couple of years in cellar before drinking it .
I really  sympathized with this guy and his passion about Italian Wine during our meeting in Grenoble, in fact I do live in France and invest a bunch of my time to test and find new wines within this country, I'm very impressed by the fact that there is always something new to discover in the French side of the Alps.
But reality is that I'm Italian from Tuscany, grown up in the Piedmont region and that is my background and my knowledge… I do really love and know Italian wine first of all.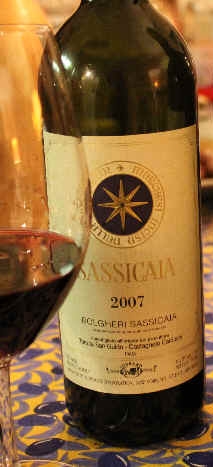 I have to disclaim that whatever I write in my blog about wine or other products is the fruit of my personal opinion and that I do not have any interest ( money or discount) in talking about them.
After this small disclaimer… here my answer to my new passionate Italian wine lover friend…
This is a peculiar wine made of 85% Cabernet Sauvignon, 15% Cabernet Franc.
It is a wine that have good level of tannin and color, so I would not drink it for at least 5 years…. If it is 2007… I will wait till 2012…
2013 will be the good year to open it… but if you forget it in your cellar… it can be opened easily 10 years after if the cork is good enough…
A fact that is important to remember is that this wine in the commerce has not started to be sold before than 40  years ago…
It is still pretty young as a branding, but already very famous…
I personally tested few years back a bottle of 21 years old and it was very intense, the bottle was kept in the cellar of a castle near Alba in Piedmont. The Cork was exceptional to keep the flavors in perfect state…
It was great to meet you too…
We'll see one each other one of those days…
This was the quick answer, what I will add on top of it is that definitely it is a formal wine that require the right moment to drink it… it is quite expensive so it deserve a particular moment… I personally think that due to his rich structured tannin test, it will marry perfectly with wild meat.
The 2007 it's a good mid ruby colour. The nose is fresh and quite expressive with briairy fruit, mulberry, black fruit,. In the mouths, I found it still young, with pepper, spice and some blackberry, a level of acidity that is justified by the young age of the bottle. I would keep it in my cellar… there are tons of better wine less expensive to drink now. the Sassicaia 2007 really deserve some good sleeping still…
BTW: the discovery of a wine that you have never test before is not different from the process of discovering new people, like in the wine, there are thousand of elements that determine the unique character of that precious liquid…
…exactly like a life of experience determine the unique character of the person in front of you…
Will you be able to welcome all those characteristics, to listen to the personal history, like when you flavor an unknown wine?
I'm curious to hear from you, about your experience in meeting new people and with this wine…
Regards
Stefano Burbui